We've got you covered
The XL Series viscometer range covers everything. Every fluid. Every application. With mind-blowing performance, around the clock, around the globe. We're always there. The most noisy, hot, cold, fast, hygienic, aggressive, hazardous, or extreme environment you can imagine. From high temperatures and pressures, to open tanks and troughs. There's a Hydramotion for you.
Standard > | High Temperature > | Long Reach > | Special Ops >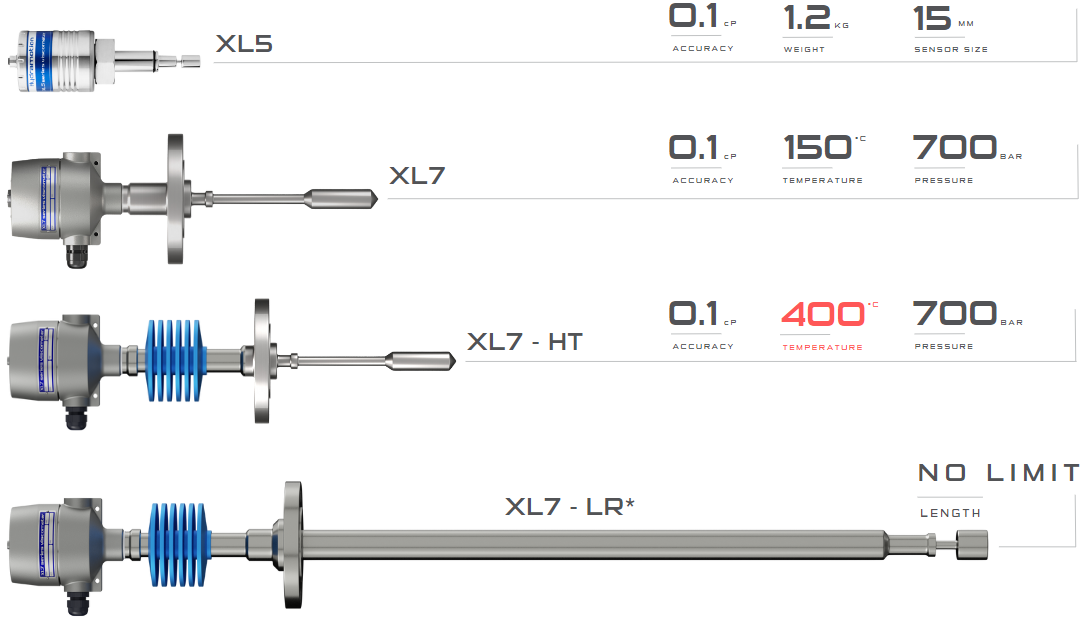 XL5

Compact and lightweight

Small scale. Zero compromise. Same performance with a reduced footprint

Discover XL5 >

XL7

The ultimate powerhouse

Full spec and fully configurable. The industry standard process viscometer

Discover XL7 >

Spec ops*

Pushing the boundaries

Bespoke viscometer design service. Any shape, any size, any spec.
Tailored to you

Discover Spec Ops >
Key Features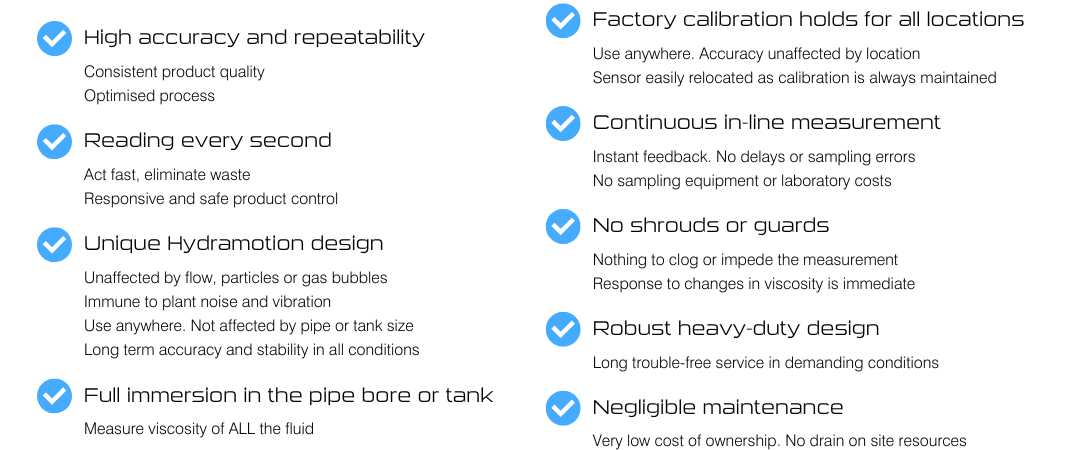 Operating Principle
The solid stainless steel sensor element is submerged in the fluid and made to move back and forth microscopically at a specific frequency


As the surface of the sensor shears through the liquid, energy is lost to the fluid due to its viscosity.


The dissipated energy is accurately measured by Hydramotion's microprocessor-controlled electronics and equated back to viscosity


Higher viscosity causes a greater loss of energy and hence a higher reading
Installation Options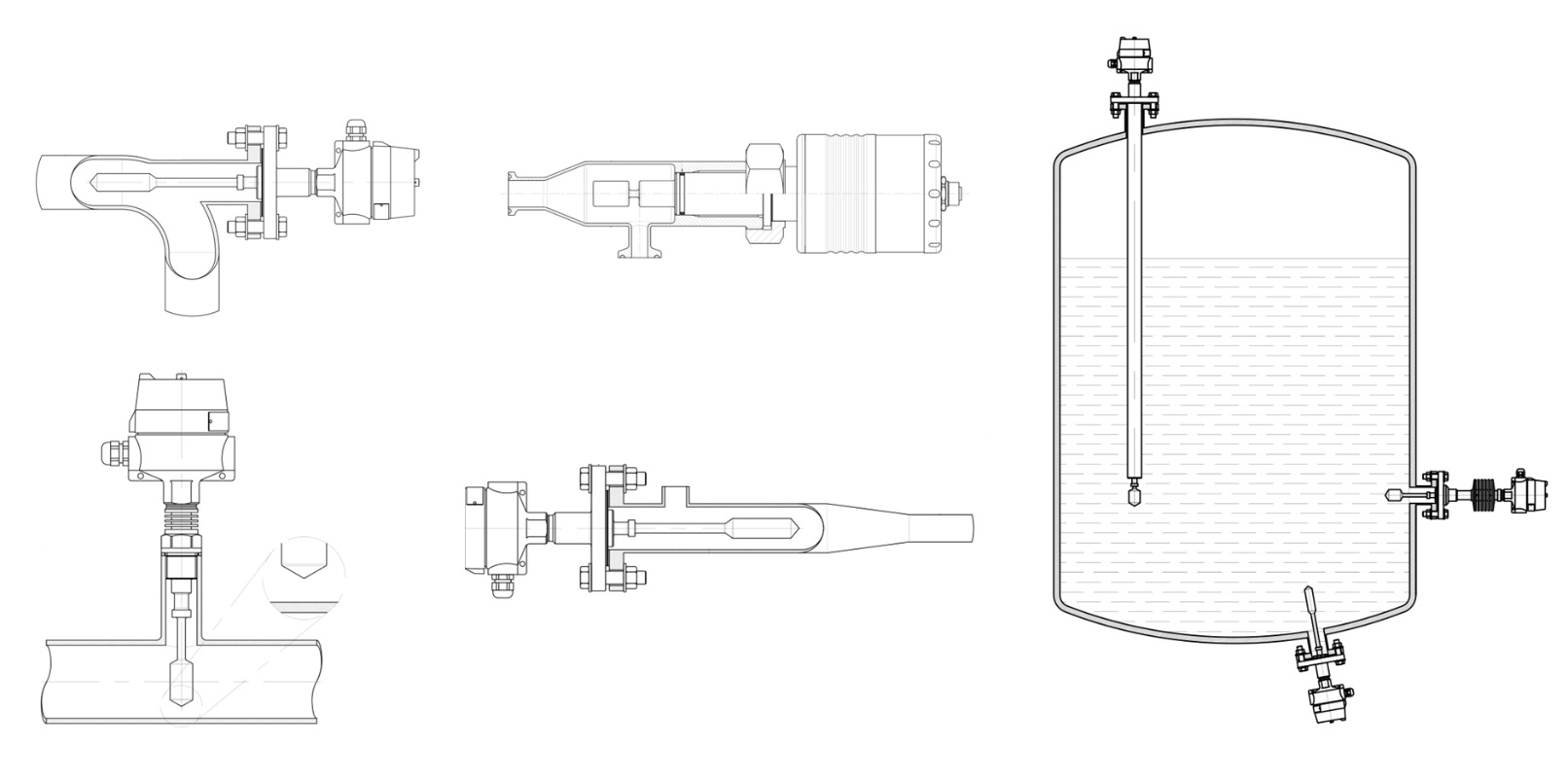 | Tank Mounted | Pipe Elbow Mounted | Pipe Tee Mounted |
| --- | --- | --- |
| Install in any orientation. In a tank or vessel of any size. All that is required is a suitable mating process fitting. And where there's limited availability, we will design something custom to fit | For optimal elbow installation mount transducer in a pipe bend and pointing into the heart of the flow. Any pipe size. Any flow rate | Tee mounted option for large bore pipes to reach the middle of the flow. And a reducing tee option for a high integrity mechanical connection |
Any Process Connection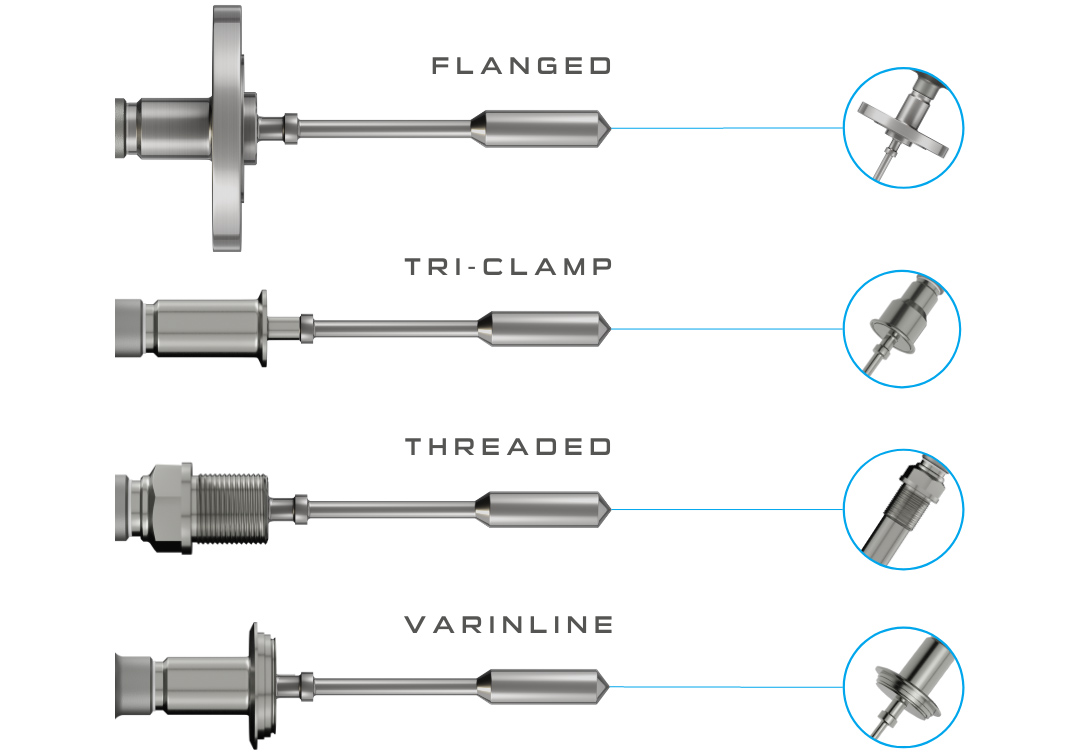 Flanged
Hygienic
Threaded
All shapes and sizes available.
Standards include: ASME, DIN, BS10, JIS/KS and others
Any size or type of sanitary fitting. Triclamp, RJT, IDF, DIN, SMS, Varinline® and others
All common thread types available. NPT, NPS, BSPP, BSPT, UN/JIC/SAE, Metric and others


Connectivity
| VP550 | VP250 |
| --- | --- |
| The VP550 Processor provides all the functions needed to get the best out of your inline viscosity meter. Critical viscosity data and sensor management are available at the touch of a button. | A compact, rail-mounted mini-processor that connects to Hydramotion viscosity sensors. Acts as an intelligent terminal block with a miniature display and useful analogue and digital outputs. |
| Learn More > | Learn More > |
EX CERTIFIED
Every XL Series viscometer is available as an Ex Certified product and is certified using the Intrinsic Safety (IS) protection method.
IS certification permits a simpler installation than flameproof. The Ex 'ia' certificate allows transducers to be operated even in the most hazardous Zone 0 environments.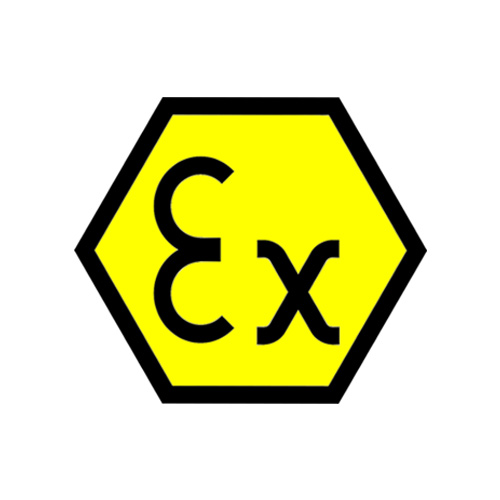 A HOME FROM HOME
We don't believe in expensive service contracts or regular downtime. Our instruments are built to last. And every viscometer comes with the Hydramotion seal of approval.
All this is supported by our After Sales team who ensure that our track record as successful partners in shared challenges is maintained. Every viscometer purchase grants you access to our world class support backed up by over 30 years industrial experience solving the most complex problems in the viscosity measurement world. It's a service we hope you'll never need, but we're always here. Your home from home.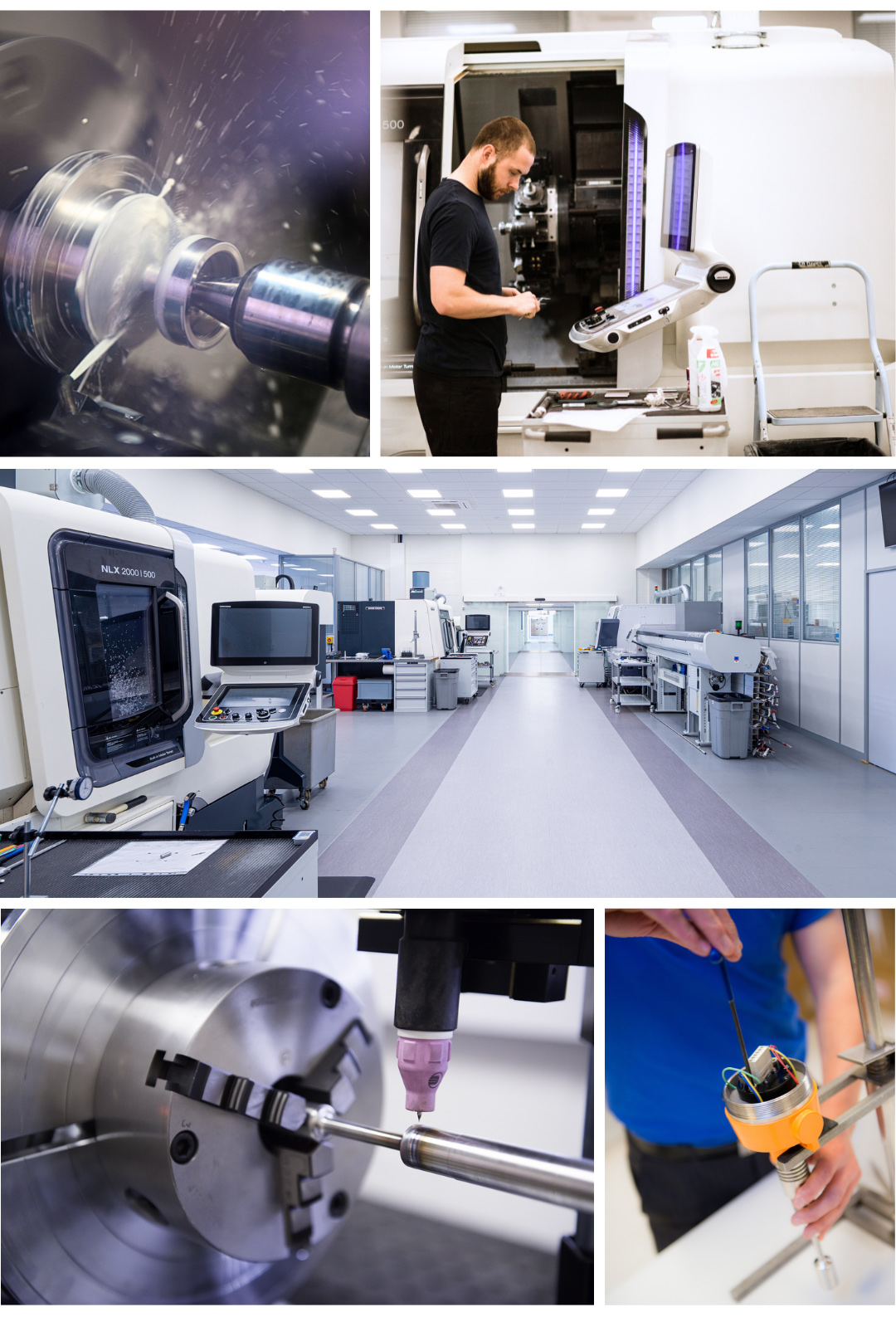 Industries
Auto & Aerospace
Bio-fuels & Renewables
Chemicals
Hydramotion viscometers are used widely in manufacture, maintenance and operational applications in transport technologies for coatings, adhesives, lubricants and fuels…
Explore >
The viscosity of fuels affects their ignition temperature, heat of combustion, the rate at which they burn, density, melting points, energy density and lubricity…
Explore >
Measuring viscosity is critical during mixing, blending, and detecting the reaction end-point, which is often the key to reducing waste and eliminating batch failures…
Explore >
Coatings
Combustion & Power
Cosmetics
The repeatability and reproducibility of the coating process is closely linked to the coating's viscosity, and is therefore a key parameter to control. Dip-in, tank based or in-line sensors…
Explore >
Higher viscosity fuels have poorer combustion efficiency. Viscosity influences the degree of preheating required for handling, storage and satisfactory atomization…
Explore >
Even with an irresistible fragrance and clever placement in the market, a cosmetic product will only be received favourably by consumers if it has a pleasant consistency…
Explore >
Food & Beverage
Inks & Dyes
Mineral Processing
Viscosity is critical during the food production process to control flowability, waste product and product quality, in order to maximize production efficiency and cost…
Explore >
Viscosity has a direct influence on final print results and quality. Controlling the viscosity of inks and dyes is a major factor in managing costs and maintaining quality…
Explore >
Hydramotion viscosity meters are found at that heart of many mineral processes: pumping and transport, grinding, flotation, mixing/leaching, and thickening…
Explore >
Oil & Gas
Pharmaceuticals
Polymers
Hydramotion viscosity meters are used widely for the measurement of crude oil and all its refined fractions, either as part of the refinement processes or end products…
Explore >
Whether it is small samples, reaction vessels, or large volume processing, Hydramotion viscometers measure viscosity at the heart of the fluid as the reaction progresses…
Explore >
There is a Hydramotion in-line viscosity meter for every stage of polymer processing and handling: material manufacture, melt pipe transportation, or extruder…
Explore >
Pulp & Paper
Resins
Waste & Water
The amount of starch has an impact on paper strength, printability and other qualities and can be controlled in real time since solids concentration is precisely related to viscosity…
Explore >
Measuring the viscosity of resin in the process is absolutely critical to its outcome: it is a powerful reaction indicator at either the manufacture, storage or use stages…
Explore >
Viscosity is important for the manufacture and use of polymers for water treatment. Polymer chain lengths directly influence viscosity, as does polymer dilution and crosslinking…
Explore >