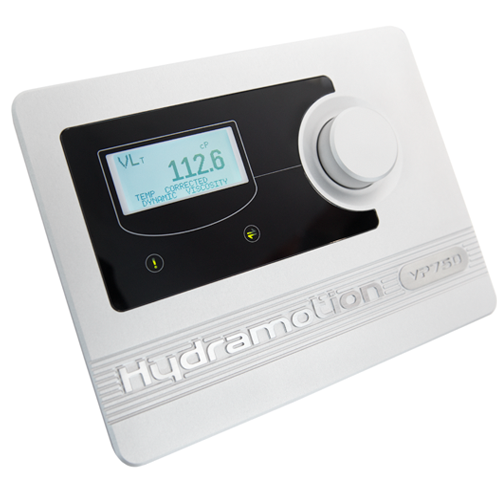 VP750
---
VP750 is a strikingly robust bench processor machined from a solid alloy block. With a full suite of analogue and digital outputs including USB it is the perfect partner for Hydramotion viscometers and has everything required to form the hub of any viscosity measurement system.
Learn More >
VP550
---
The VP550 Processor provides all the functions needed to get the best out of your in-line viscometer.
A powerful interface unit linking the viscometer to the operator, it provides critical viscosity data on a high visibility display at the touch of a button. A full range of analogue and digital I/O gives the VP550 excellent connectivity for process control, monitoring and system integration.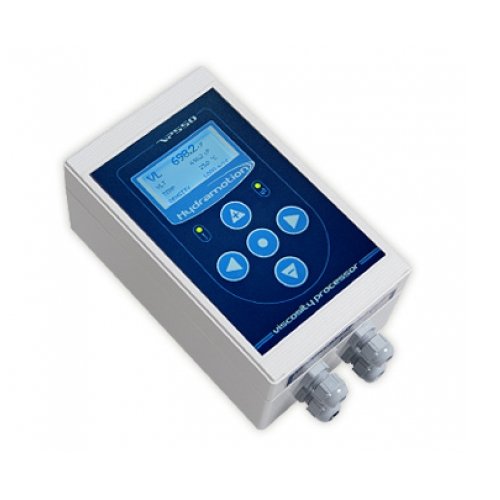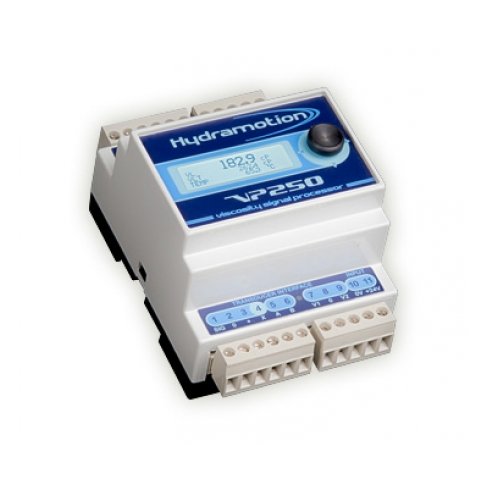 VP250
---
A compact, rail-mounted terminal block for location within the plant wiring e.g. junction box or back of panel.
A small backlit display allows for occasional access to viscosity data and adjustment of any configurable parameters.