REACTAVISC

IN USE
ReactaVisc is a fully integrated measurement system. Viscosity and temperature measurements are made every second and displayed on the
VP750
which links directly to a PC/tablet for data logging using Hydramotion's ViscoLink recording and trending software.
ReactaViscs are delivered fully calibrated, with all the necessary cables and ready for immediate use.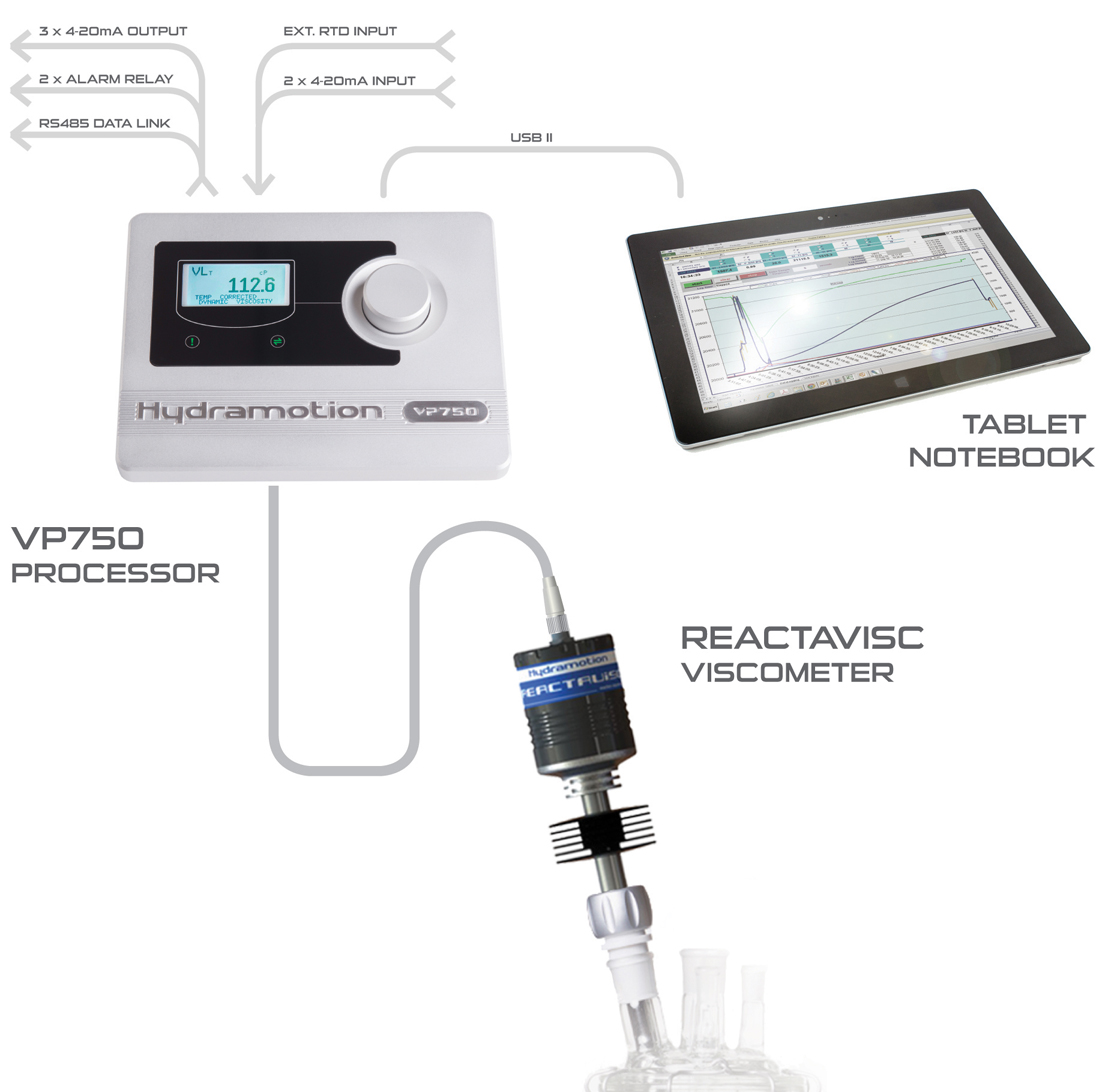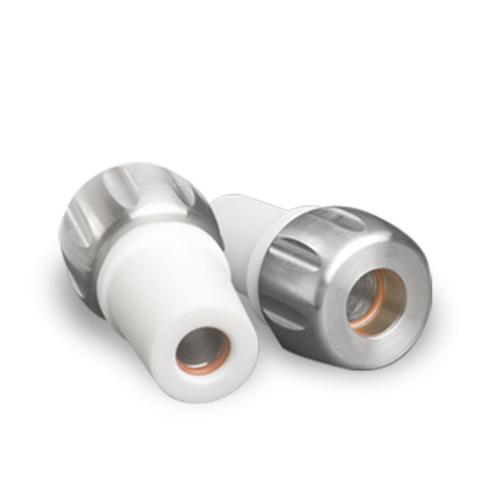 HydraGland™ Adaptor

Flexibility and Integrity
The aseptic sensor is ideal for sanitary or non-contaminating applications.
ReactaViscs are fitted to the reaction vessels using Hydramotion's HydraGland™ adaptor – a unique range of fittings which allow depth positioning in vessels whilst maintaining seal integrity. HydraGlands are available for all vessel port types.
VP750

Viscosity Processor
A simple cable connects the ReactaVisc sensor to the VP750 Processor – an industrially rugged viscosity processing and display unit machined from solid alloy that will provide long duty either on the workbench or in the field.
Analogue and digital outputs from the VP750 can be used for controlling process equipment or any other recording or automation functions.