XL7 INLINE MELT-PIPE VISCOMETER
Sleek. Fast. Accurate. Real-time polymer viscosity in the heart of the flow.
There is no better place to measure melt viscosity than in the pipe.
Anywhere else is second best.
The XL7-d16 Melt Viscometer delivers unparalleled speed and accuracy right where you need it.
The ultimate tool for managing your polymer melt every second of the day.

Unique Design
At the heart of the XL7-d16 is the beautifully simple streamlined sensing spike. It sits in the centre of the pipe with the melt flowing effortlessly around it so that fresh polymer is constantly being presented for measurement.
No flow disruption. No dead spaces.
We call the XL7 'surface loaded', because all the measurement action takes place right on the spike itself. This means the sensor doesn't really care where it is located as it's not troubled by pipe or tank sizes, flow, or any of the things that affect other techniques.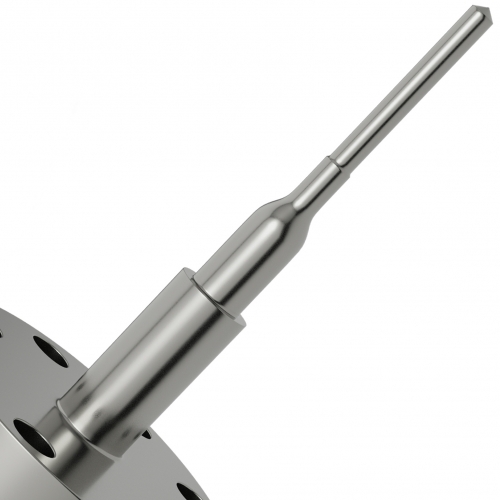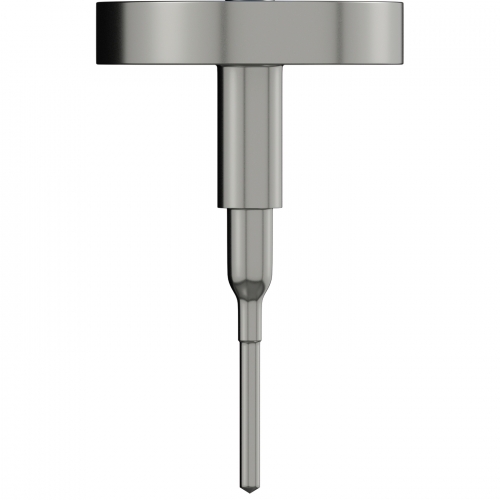 Strong and Stable
It's also incredibly tough. The sensor works with ease at the highest temperature and pressures, over any viscosity range, and still remains virtually maintenance-free.
The 16mm diameter spike will withstand the most noisy, hot, aggressive, hazardous, or extreme environment whilst quietly providing the stable and accurate viscosity readings you depend on.
The optimised design also means the viscometer can be easily extracted without damage if the polymer hardens in the pipe. And we've designed a seal half way along the shaft to limit the amount of unwanted polymer left in the pipe nozzle.
Key Features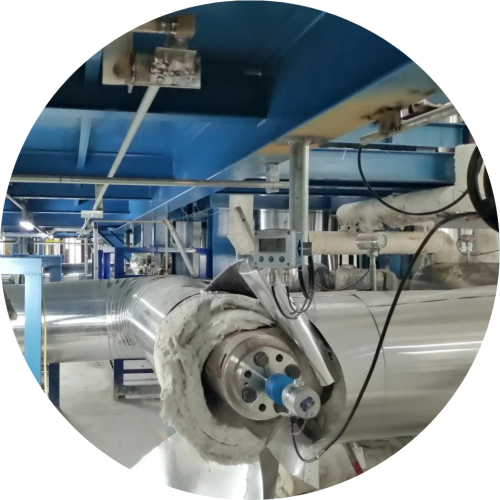 Application Note

XL7 Optimises Efficiency in PET Production
XL7 d16 viscometers are installed directly in melt-pipes to solve a number of process challenges.
These include the handling of highly viscous melt, flexible and efficient production of PET, and delivering on ambitious efficiency and emissions targets.
Designed to
Retrofit
Installation is simple. Just fit to the line, connect power and you're ready to go.
For further simplicity of use, the d16 has been designed to retro-fit existing polymer melt equipment without the need to change pipework. This makes it even quicker to get all the advantages of Hydramotion whilst saving on the cost or inconvenience of pipework changes.