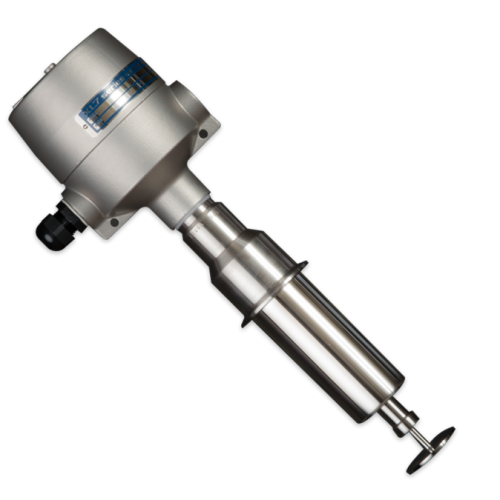 HYGIENIC DESIGN
Hygienic viscometers are essential for sanitary and sterile settings, or any environment where contamination is a risk:
Food industry
Biotechnology and pharmaceutical industry
Cosmetics
Paint and coating systems
Material
Compliant with 1935/2004/EC. As a minimum all wetted parts are manufactured from 316 (1.4401) stainless steel. Other materials, including corrosion-resistant nickel alloys are optional. Specialist coatings e.g. fluoropolymers, are also offered.
Construction
The all-welded solid sensor rod has an open construction for easy cleaning and to eliminate contaminant traps.
Welds are smooth and crevice-free.
Sensor surface finishes to Ra < 0.4 µm.
Clean In Place
All XL7 viscometers are clean-in-place (CIP) compatible.
Process Connection
XL7 viscometers are supplied with process fittings to match the connections that already exist on your equipment. This includes any size or type of sanitary fitting, including quick-release tri-clamp mountings, RJT, IDF, DIN, SMS, Varivent® and others.