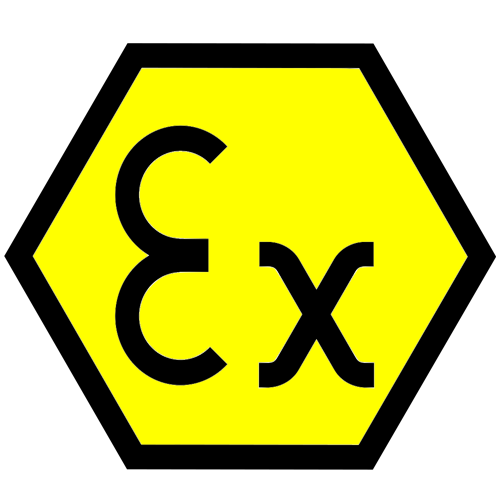 'Ex' CERTIFIED
Every XL5 viscometer is available as an Intrinsically Safe (IS) version suitable for Div1 Class 1 Group A in North America in compliance with:
ATEX  Directive 2014/34/EU
IECEx
Certified to: 
Ex ia IIC T1…T6 Ga
Ex ia IIIC T200135°C Da (dust certification)
IS certification permits a simpler installation than flameproof. The Ex 'ia' certificate allows transducers to be operated even in the most hazardous Zone 0 environments.
And because all signals between sensor and safe area are digital, connection between the two is simple, allowing long cable runs and only a single safety barrier.