Ultimate Fuel Control

Simple.  Accurate.  Maintenance free.
Laboratory grade viscosity readings every second at fuel line conditions, either for bunkering or as a vital viscosity control element to optimise fuel consumption and emissions.
Available from stock and ready to use in any location, ViscoJet is fully calibrated and requires no on-site adjustments.
Fuel Oil Viscosity


A Vital Component
No other viscometer has it all
High accuracy
Inserts directly into fuel – no shields
Fits any pipe or tank
Easy installation – standard cables
No routine maintenance
Not affected by flow, bubbles or solids
Standalone operation
Low cost
Fast delivery
Lloyd's register type approval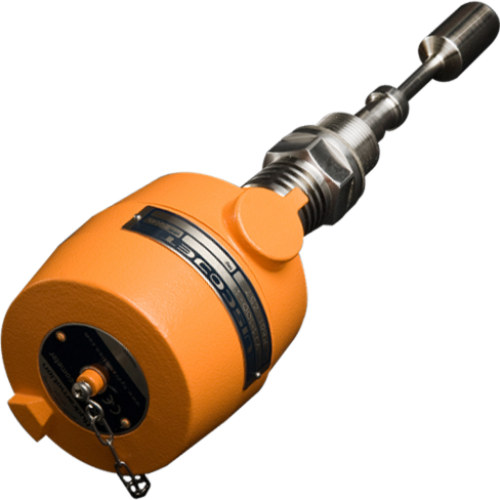 ALL FUELS
ALL CONDITIONS
Nothing troubles the ViscoJet.

The high strength sensor is always in full contact with the fluid and measures viscosity to the exclusion of everything else. There are no vulnerable parts or shrouds to foul or get in the way.

A hybrid of robustness and high precision that can track the tiniest changes in fuel viscosity.

Simply connect to the line and you've got fuel oil viscosity and temperature you can rely on.
2020 IMO fuel sulphur regulation
Take control now
With the 2020 IMO fuel sulphur regulation now live, there's never been a better time to take control of fuel oil viscosity.

Improving fuel burning efficiency as part of a maritime measurement system is vital to comply with new regulations, for ensuring engine health and reducing maintenance costs.

The ViscoJet streamlines fuel combustion and consumption to ensure compliance and enable the most efficient use of this valuable resource.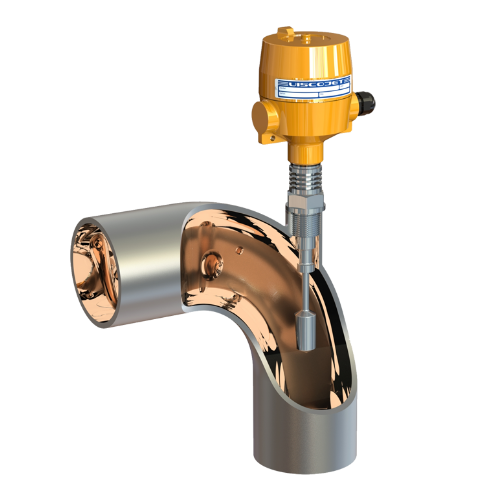 Standalone
With its two built-in 4-20mA outputs and digital data bus the ViscoJet is a completely self-contained solution.
The analogue outputs represent line viscosity and temperature and are updated every second. The sensor can be used on its own or connected to any Hydramotion VP processor, or standard PID controller.
Simple installation, standard cabling, and standalone sensor operation means less cost and easy setup. Viscosity at its leanest.
Use Freely

Any Pipe.  No Guards
Having both high viscosity sensitivity and immunity to everything else – flow, plant noise and vibration, temperature, pressure, gas bubbles – makes the ViscoJet special.
The viscometer does not require any specific spool pieces or pipework, so it can be used freely anywhere in the system. Nor are there any guards or shields to obstruct the measurement.
The ViscoJet just sits at the centre of the pipe, fully exposed to the flow and perfectly positioned for optimum fuel oil management. Ideal for either bunkering or burning.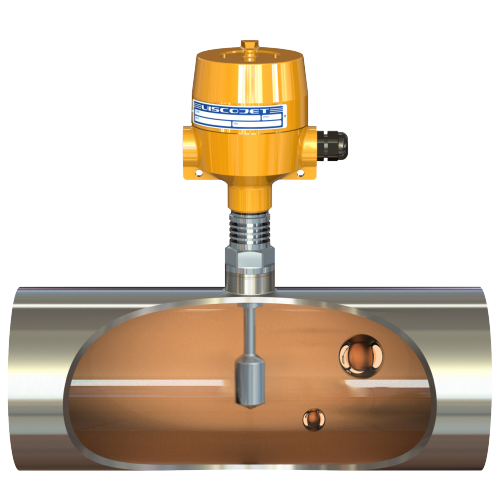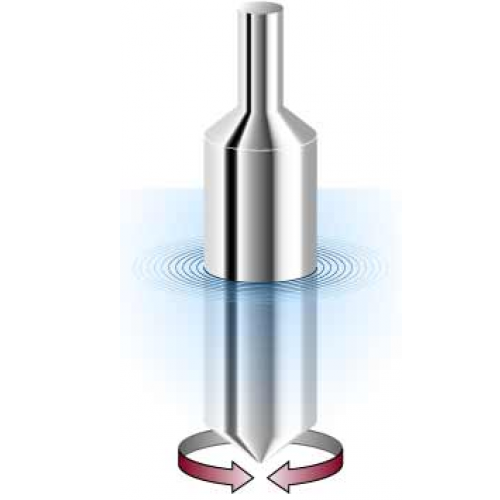 Resonant Technology
At the heart of the ViscoJet is our proven resonant technology, used in thousands of Hydramotion viscometers worldwide.
Each ViscoJet features a solid state sensor which is both tough and sensitive. It is able to detect the smallest change in fuel viscosity whilst giving long unattended service. There are no moving parts to replace or service, along with the unwelcome downtime. Consequently maintenance is negligible and cost of ownership unbeatably low.