Dip And Read
At over 300mm length and only 15mm diameter the goVisc can reach deep into vessels and glassware, measuring fluid viscosity on contact. No extraction of the fluid is necessary. This is dip and read viscosity.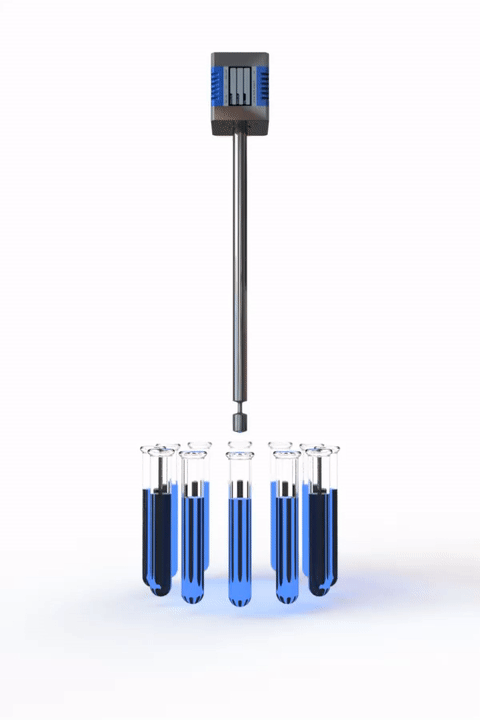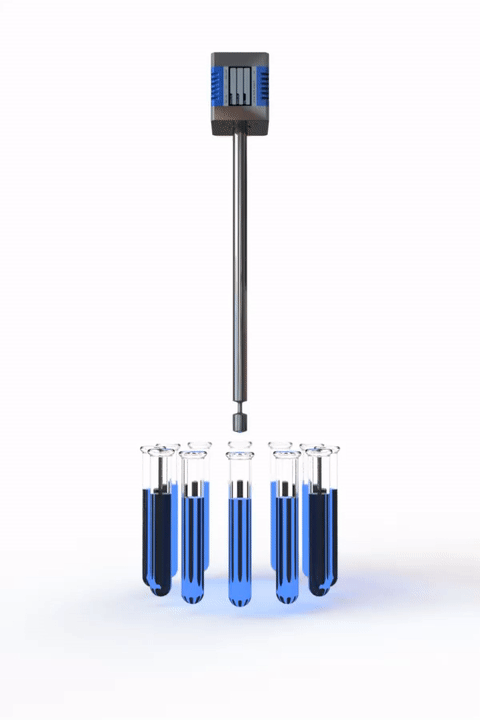 Liberate The Lab
The dip and read goVisc viscometer is ideal for lab and automated systems. It is lean and compact, but rich with features for the fast in-situ viscosity measurement of small fluid volumes. A tip-mounted thermometer gives the simultaneous reading of both viscosity and temperature.
The narrow solid-state sensor fits directly into small vessels such as bottles, test-tubes, and vials without the need to extract a test sample. Measurement is made instantly on contact with the fluid and accuracy is unaffected by vessel size so you're free to use it anywhere.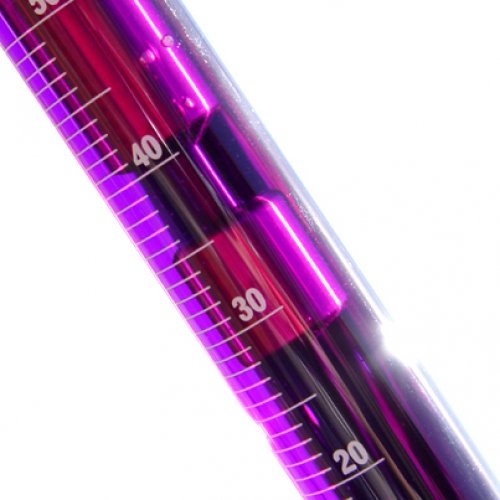 Precision.

Speed.


Freedom.

Unlike rotational lab viscometers you don't need a specific fluid sample size to make the measurement: the goVisc will return the same reading whether the fluid is being measured in a test-tube or a tank.

Also, there are no moving parts or areas where fluid can become trapped. This combination of features underpins the goVisc's versatility, creating a speed and freedom of use not found in any other technologies.
Plug and Play
All goViscs have Plug and Play connectivity so they may be connected directly to a computer or laptop via the VP100 connection box. The goVisc sensor and the VP100 are both powered by the computer USB port.
Hydramotion's ViscoLink software running on the PC, laptop or tablet allows management of all sensor data as well as recording and logging of measurements in real time.
Usually the goVisc is also combined with a Hydramotion VP Processor for a complete and versatile viscosity solution.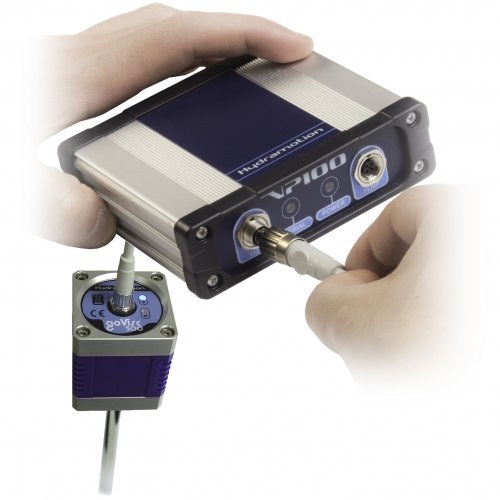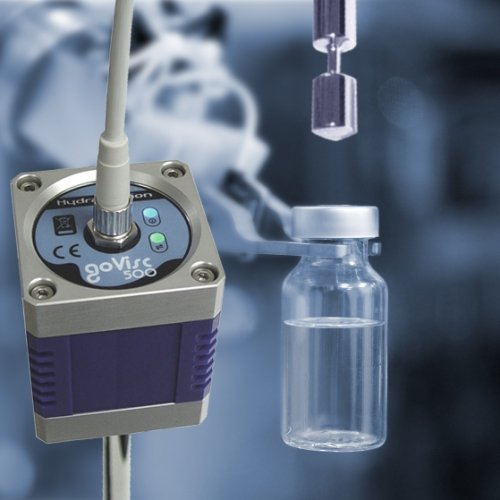 Automation
For full viscosity automation, the goVisc head supports direct mounting onto robotic systems. The contoured sensor profile also promotes easy draining for automated read and wash cycles.
Whether its a fast, high throughput viscosity measurement facility, or even just a simple bench top system, the goVisc has all the features for simple integration and unrivalled performance.